The Pillow Wrapper is the result of a journey that provided a profound insight into HOW we sleep and WHAT we need to achieve it
It's in the endless testing, research and innovative thinking that creates this out of the box product
Our adventure started back in 2015.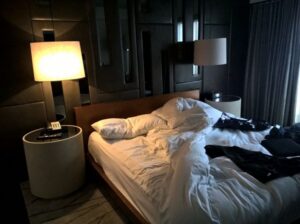 In February 2015, Milco Linssen, the founder, was in Los Angeles on a business trip. At some point, he became annoyed with the pillows on his hotel bed. Although they looked good, they kept him tossing and turning at night. He decided to look into developing a better pillow.
The problem with traditional pillows is that they are all too big, too soft, or too firm (especially if they are of foam). All these factors contribute to restless sleep.
2015 birth of Pritcher Pillows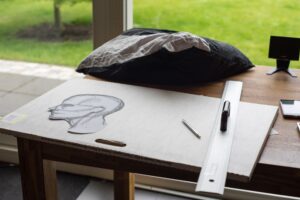 Back home, Milco began designing, taking into account considerations like pillow height, neck support, and comfort.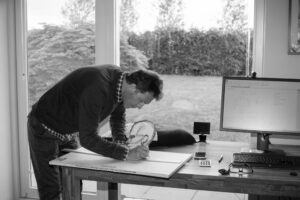 He soon realized that most pillows don't function well, because it is very difficult to combine in one design that does not need regular readjustment to keep you asleep.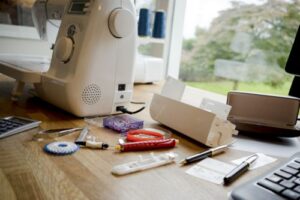 Using a regular sewing machine, he experimented for at least 9 months.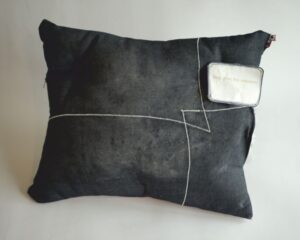 This is one of the first in a total of 147 prototypes he made over an 18-month period.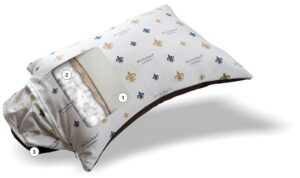 The final result was a patented and completely new design that provides a stable height for sleeping and natural neck support in a compact, convenient size.
Designers here in Laguna Beach were hired to make the pattern.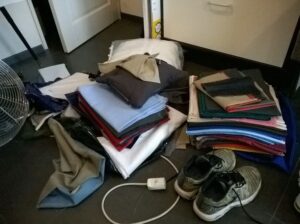 It took over 7 months to find suppliers of the right fabrics.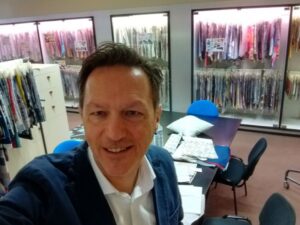 Step by step, Milco developed and refined the production process.
Filling materials were tested on their resilience.
Everything had to be designed and produced. The name Pritcher is a registered trademark.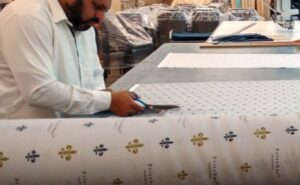 Production started after 18 months of development.
October 2016, first sales
Now the Pritcher Pillow is the only handmade, unique pillow.
Over 10,000 customers want more
Pritcher Pillow quickly had over 10,000 customers. And feedback indicated that people also wanted to know HOW to shut down an overactive mind.
2020 birth of the sleep code

Once again, Milco set off on a new research project. This time it was on the real impact of all assumed sleep disruptors, like "don't drink coffee before bed" and "turn your smartphone off."
The conclusion was that you don't wake up at 3 a.m. because of that cup of espresso. You wake up because you can't shut down your thoughts – those voices inside your head – or because you're not lying comfortably, usually due to hassle with your pillow.
Based on his findings, Milco created the first visual sleep course, in which you can learn in 60 minutes how to establish a better sleeping pattern.

The course was carefully tested in focus groups and trials in order to perfect it.
This course will be launched in the first quarter of 2022.
2021 birth of the Pillow Wrapper
Within 5 years, a company emerged with a revolutionary handmade pillow and with real customers. And of course customers always want more and better sleeping solutions.
And because creativity knows no rest, Milco took one of his older ideas, and in January 2021 began to experiment with compressing a hotel pillow to get an optimal shape that would make it possible for people to sleep better.
A new challenge was born. Can we transform the traditional concept of the pillow, and turn the disadvantage of regular soft pillows into a benefit?
The answer to that question became the Pillow Wrapper. It has everything you need to guarantee a good night's sleep.
The Pillow Wrapper is the result of a journey that provided a profound insight into HOW we sleep and WHAT we need to achieve it.
Our story continues